Employee Communication & Education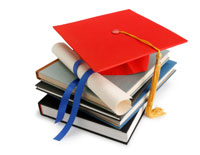 A successful communication program is critical to the success of a company's retirement plan. Enrollment and education specialists at Robinson Wealth Advisors understand that the development of an effective communication program varies greatly from business to business and across industries. We review the wide variety of options available with the retirement plan committee and create the most appropriate program for their particular employee population.
Consistent implementation of the plan increases employee understanding and participation while raising the profile and appreciation of the benefit.
Key components of a communication strategy include:
Pre-enrollment memos, posters and announcements

All on-site meetings conducted by securities registered representatives

On-site group enrollment meetings

On-site individual enrollment meetings

On-site group investment education meetings

Multi-lingual meetings and representatives

Multi-lingual enrollment materials

Video teleconferencing "Meet Me" meetings for remote locations

Access to on-line investment and financial planning

Customer service representatives and e-mail contacts for plan participants