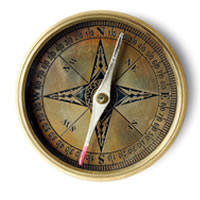 Welcome to Robinson Wealth Advisors
Robinson Wealth Advisors serves as an investment advisor to individuals, businesses, trusts, endowments, qualified retirement plans and 401(k) plans. Because our fee is based on total portfolio worth, our goal is your goal – to increase your portfolio's value based on your objectives. We are an independent firm, which means that we do not have a group of investment products that we are limited to use. Instead, we focus on investment vehicles that are cost-effective, tax efficient, and that accurately invest your funds in the asset classes selected for your portfolio.
We at Robinson Wealth Advisors focus on bridging the gap between where our clients are now and where they would like to be in the future by creating a comprehensive financial strategy. Our plan seeks to help keep our clients on the path to success regardless of external events in the marketplace. Investment recommendations take into consideration your individual goals based on your needs, timeframe, risk tolerance, and tax situation.
With over 15 years of experience, specializing in individual portfolio allocation and global wealth management, I am ready to be an asset to your family. I can help you with all of your financial goals, both long and short term. As a CERTIFIED FINANCIAL PLANNER PRACTITIONER™ I have the knowledge, specialized education, and skills to help you pursue your goals.